Life Tracks
Every day when we wake up, it all comes back fairly instantly. You are Cynthia Wallace or Steve Burrows (names are imagined and not meant to be actual persons, but to make a point).
The mind uploads your persona hard drive and you are aware of your own self, as you believe it to be. It doesn't matter that you still feel like the little girl or boy, your body appears older each day and your mirror tells you this as well.
Ok, so maybe you don't really believe that you are your body, but the majority of people do just that! However, there is a much more challenging situation happening, in that you believe that you are your thinking, the mind!
And of course, the CHOICE is always there every moment of the day or night, do I believe in what the MIND says and run my life from what I think? Or is there another option to consider?
My experience has taught me that there is always the option available of the HEART. The MIND can be an incredible tool and do fantastic things, but it is a terrible master. One of my teachers described the MIND as being a "mad monkey. But as well as monkey is mad, monkey has been guzzling down too many drinks from the pub, and is totally intoxicated with its own importance. But wait, there's more – mad drunk monkey has also been bitten by a scorpion and is enraged with pain".
So the question is, would you be permitting this mad, drunk, in pain monkey (MIND) be in charge of running your life?
For me, I would rather choose the HEART. The HEART is embracing, open, sharing, empathic, helping, not judging, as well as calm and collected.
Let me tell you a story that one of my teachers told me about the mind:
"Once upon a time, in the hinterland behind Byron Bay, in Australia, was a cloister of nuns. Now these nuns belonged to the Sacred Order of Perpetual Indulgence, for want of another term? The community worked in their fields growing produce, which they sold in the local marketplace to sustain them, as well as looking after poor members of society who came to them for assistance.
It was going to be market day tomorrow, so the head nun called them all into the assembly and announced that they should start packing the vans with the ready produce to go next morning to the Byron Bay market. She also announced that one of the nuns would have to remain behind to attend to any people coming by for assistance, and asked them to draw straws for fair selection.
One of the new nuns, Sister Mary, was kind of naïve, and the older nuns managed to get her, by hook or by crook, to draw the short straw.
So the next morning, the nuns, except for sister Mary, got into the vans and went off to market. Sister Mary thought – Well, I didn't sleep well last night and missed the shower this morning because of prayers, so I'm going to take a nice hot bath and pamper myself. She ran the water and made sure that it was near the brim and that there were lots of bubbles too, then got in and soaked, relaxed, and started washing under her arms. Then the doorbell rang down below. Oh bother! Who's there? she yelled out the window of the bathroom. Blind man, came the reply. Arggghhh. Oh well, this will only take a moment. I'll give some money from the petty cash jar. She jumped out and wrapped a big towel around her, not being too particular as the blind person couldn't see well? Down the stairs she raced, grabbed the petty cash jar, opened up the door, and there standing was a big tradie with tools. Oh sister, he said. Nice boobs, but please – show me the window where you want the blind hung?
And so we see from this story, that the mind is a trickster, and cannot be trusted. Wouldn't it be easier to run your life from the HEART?
The HEART is not quick to engage judgement, but rather operates from LOVE. There is no separation, selfishness, cunning, strategies, greed, just an aura of forgiveness and a wanting to help and nurture. The vastness of the HEART leaves the small mind in the dust for being able to be life affirmative.
But this choice, of changing to the HEART as the manager of your life, is not an easy thing to do, such as switching on a light from the wall. It takes a process, a definitive course of action, to disengage the mind's tentacles from running your life. And that's where I can be of help, with the tools and techniques I have available, to work with you in releasing all the mind controlled life you may have been subject to up to now. The changeover is Life Transformative, a surrender to the One Consciousness of which we are all part.
If you have a life filled with doubt, disappointment, confusion, family dysfunction, mayhem and stress, then you might want to choose an alternative that releases all that, so that you can rule your life with the HEART.
Here is a general list of comparision:
| MIND | HEART |
| --- | --- |
| Creates separation. | Rests in the Oneness of Everything. |
| Likes to be always in control. | Surrenders to what is good for all. |
| Is fearful of dying. | Is always in the eternal moment. |
| Is grasping and selfish. | Loves all and serves all. |
| Is manipulative. | Is transparent and open. |
| Is judgemental. | Non judgemental. |
| Is racist and sexist. | Accepts individuals as they are. |
| Accumulates and hordes. | Shares and helps in good will. |
If your life is run from your HEART, things become very simple, as there are no lies needed to be expressed any longer.
"Calm, balanced, amazed, pleasantly rewarding, neck alignment, very energized, relaxed and pleasant, exhilaratingly calm with general well-being."
"A most pleasurable sense of contentment".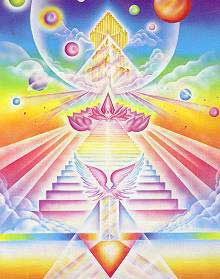 "I came to you as a skeptic, one who NEVER sits still and someone who can't close their eyes for more than one minute. And yet, here I was in your Sonique session, lying still for 40 minutes with my eyes closed (and not talking – a feat in itself!!!).
And what an amazing experience it was – so profound it is difficult to put into words.
The best description I can come up with is that I felt as if I was a Dolphin, swimming and playing in beautiful warm waters as beams of beautiful coloured light entered my body and seemed to spread peace and tranquility.
Pauline Clayton (Gold Coast)"
"I felt quite removed from the everyday world outside & cocooned in a very private space, felt deeply relaxed and centered, this feeling maintained through the next day."