My name is Bruce Corston. I have two session therapies available for me to use, the first one is Sound, Light, and Sacred Geometry assisted, which I have done for many years, and is a powerful remover of subconscious and trauma blockage in people. The second is what I call Expanse, in that it addresses deeply held blockages in people, which tend to hold a person in a "holding pattern" life that is not a joyful experience.
Light & Sound Therapy Sessions- Sonique Services
Call Bruce on 0448 521 470
Light and Sound Therapy is when coloured light and special sound is applied to the human body to balance and relax it.
The benefits of Sound and Light Therapy
Both Light and Sound affect the body's major meridians, for one example, the heart, to de-stress and restore efficiency, and give a feeling of wellbeing. The benefits are also subtle, unblocking difficulties and worries. Sometimes, physical body re-alignments are experienced.
These are done in my home clinic located in Murwillumbah, NSW Australia (just north of Byron Bay and south of Tweed Heads on the Gold Coast). It is a pleasurable experience to be able to just lie back and allow the healing energies wash over you, releasing the stress of everyday living. The main concern before a Sound and Light Therapy session is primarily comfort and body temperature, being appropriately warm in Winter and correspondingly cool in Summer. Helping with this are special cushions and arm rests of varying sizes and shapes. Some of my final words to the person before a session – "are you comfortable?" "Call out to me if at any stage you are not". Then "letting go" is much easier and the result more profound.
Further details are on the "Light and Sound Therapy Session" page.
Light and Sound Therapy Equipment Sales
You can also buy the complete Light and Sound unit. In this way, complete instruction of operation is given from myself, while the unit is productive to a third party. When your facilitator is ready to take over, he or she will be fully conversant with both client rapport and technicality.
Expanse
What is "Expanse" in a descriptive sense? While my Light, Sound, and Sacred Geometry therapy is a passive relaxed session to soothe, relax and re-assure a person that all is well, Expanse is the next step. I do this one-on-one session in a more engaging and active role. While face to face is good, the session dives deep into the core issues that a person may be embracing unconsciously with their mind, usually starting with parents, then to siblings, friends and so called enemies, to groups of people in institutions. Depending on the beliefs of the client, sessions may go wider again and step into the realm of alternate reality considerations. There is no limit, but the bottom line is that the sense of separation for people is released, and wholeness comes into play, the truth of which will deny the ego's hold on its version of reality, which is by observation stressful.
Integration into the Oneness of All is the direction of our human evolution, and the results of our new awareness are something to behold. I am most grateful to have trained for twelve months or more so as to have these 6 Principles to share with and help others. The 6 principles SOURCE/GOD/LIFE/ENERGY/THE UNIVERSE/YOUR TRUE SELF: whatever label you use for yourself, working for your Expanse of Conscious experience.

Find out more…

"Calm, balanced, amazed, pleasantly rewarding, neck alignment, very energized, relaxed and pleasant, exhilaratingly calm with general well-being."
"A most pleasurable sense of contentment".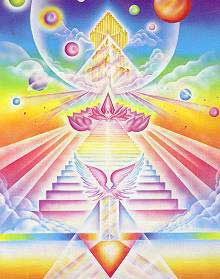 "I came to you as a skeptic, one who NEVER sits still and someone who can't close their eyes for more than one minute. And yet, here I was in your Sonique session, lying still for 40 minutes with my eyes closed (and not talking – a feat in itself!!!).
And what an amazing experience it was – so profound it is difficult to put into words.
The best description I can come up with is that I felt as if I was a Dolphin, swimming and playing in beautiful warm waters as beams of beautiful coloured light entered my body and seemed to spread peace and tranquility.
Pauline Clayton (Gold Coast)"
"I felt quite removed from the everyday world outside & cocooned in a very private space, felt deeply relaxed and centered, this feeling maintained through the next day."